INSPECTION SERVICES
ESEC provides a number of inspection services throughout the Denver Metro Area relating to the building envelope. From EIFS inspections to stucco inspections, we are here to help.
If you have concerns about the exterior shell of your existing or potential Denver property because of age, water intrusion, impact damage, severe weather or improper installation, please contact us.
EIFS Inspections
An Exterior Insulation and Finish System (EIFS) is a non-load bearing wall cladding system that provides exterior walls with an insulated, water-resistant, finished surface in an integrated composite material system. This system consists of an insulation board attached either adhesively or mechanically (or both) to the substrate, a reinforced base coat, and a textured protective finish coat. EIFS has a very similar appearance to traditional stucco and is sometimes referred to as "synthetic stucco".
All major EIFS manufacturers recommend regular inspections and maintenance. If you have concerns about your EIFS, please contact us.
Stucco Inspections
Stucco is a material comprised of aggregates, a binder, and water. Stucco is applied wet and hardens to a very dense solid over the course of 90 days. Stucco is a durable, attractive, and weather-resistant wall covering that can be applied in several different shades and textures for a custom look.
From mold to deterioration, stucco systems can have problems that—if left unfixed—can cost between $5,000 and $100,000 to remediate depending on the size of the house and damage present. If you have concerns about your stucco system, don't wait and contact us today.
Stone Inspections (Manmade or Natural)
Stone veneer is a non-load bearing decorative facing that is durable, low-maintenance and has been growing in popularity since the late 1990s. There are both natural stone and manufactured veneers available. Manufactured stone is a thin siding made from molded concrete and looks very similar to natural stone.
Stone veneers are often installed improperly, and those hard-to-find installation defects can cause tens of thousands of dollars of structural damage to a home. If you have concerns about your manmade or natural stone veneer, please contact us.
Roof Covering Inspections
Figuring out whether you need a roof covering inspection depends on what building materials compose the roof and what kind of weather conditions your roof has been exposed to. Especially in Colorado, it's very important to get a roof covering inspection after a major hailstorm or a difficult winter. General guidelines are that an asphalt or composite shingle roof needs professional inspection about every three years, as does a wooden shingle roof, while a tile roof can go up to five years between inspections.
If you have concerns about your existing roof or a roof on a property you might purchase, please contact us.
Inspection Fees
Fees are based on standard hourly rates.  For an estimate of the cost for a Building Cladding System Evaluation or a proposal, please call our office at (303) 840-1630.
Items that are factored into the cost estimate include:
Age of property and wall cladding
Approximate size of the property
Height of property (including number of stories, walk-out basement)
Client issues and concerns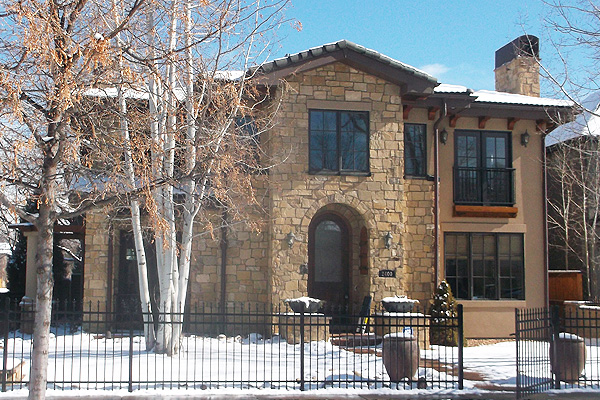 PHASE 1: Hardcoat stucco and natural stone veneer with concerns observed.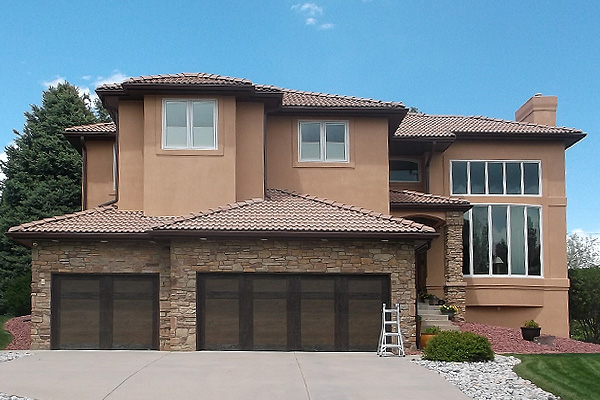 PHASE 2: EIFS and stone veneer with substrate deteriorated by water intrusion.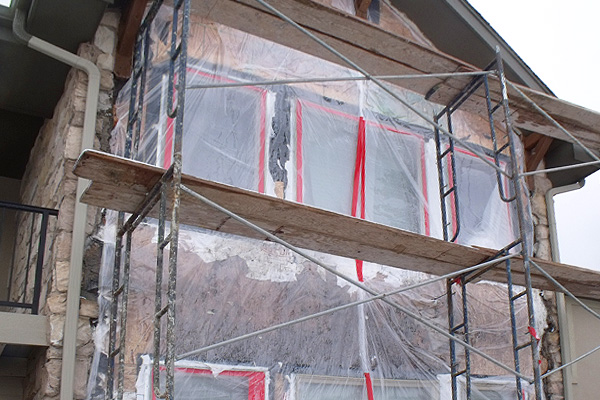 PHASE 3: Water testing to re-create water intrusion in stone veneer.
PHASE 4: Destructive testing for water intrusion in stone including large mushroom hinting at moisture problem.
---